In the future, the convergence of automotive and electronics will create a new and complex automotive system. Cars will become computers on wheels. To power more electronic control systems, Richtek has tackled automotive power design challenges to help you achieve targets for high quality, reliability and safety.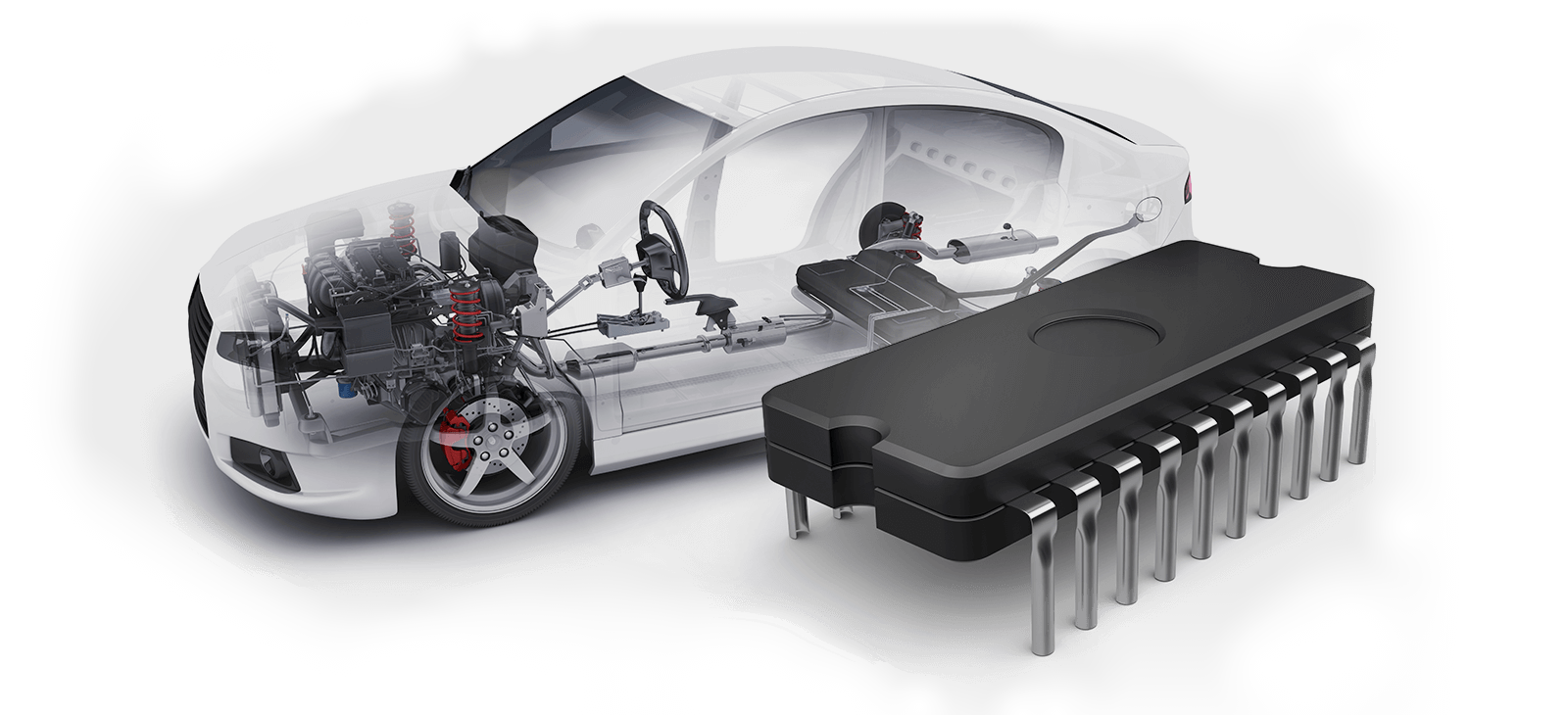 Persistence with solving problems
Automotive power designs require special care of severe conditions in automotive environment.
AEC-Q100
Wide temperature range
ISO16750-2/ISO7637-2
Input voltage fluctuation
CISPR 25
Electromagnetic Interference
Cars are built to withstand extreme temperature changes, and prolonged exposure to either freezing or sweltering conditions. Richtek's solutions compliant with AEC-Q100 standard to ensure consistent product performance from -40°C up to 125°C.
Providing stable and reliable voltage from critical input transient conditions, Richtek's solutions meet the ISO16750-2/ISO7637-2 industry standard to tackle cold crank, load dump and discontinuities in supply.
The EMI effects can range from broadcast band interference to initiation of electronic devices. We solve EMI problems with the designs of external clock synchronization, spread spectrum and low radiation packages to pass essential conducted emissions tests specified by CISPR 25.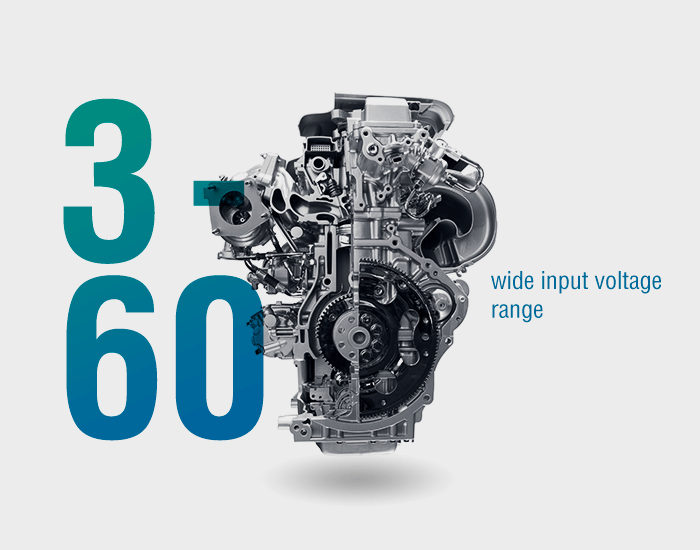 Fulfilling the stringent starting profile
Designing wide input voltage range circuits with minimum on-time and minimum off-time to handle engine cold crank profile down to 3V and load dump transients up to 60V.
Minimizing standby current
Featuring low quiescent current to reduce total current drawn from the car battery for long standby time.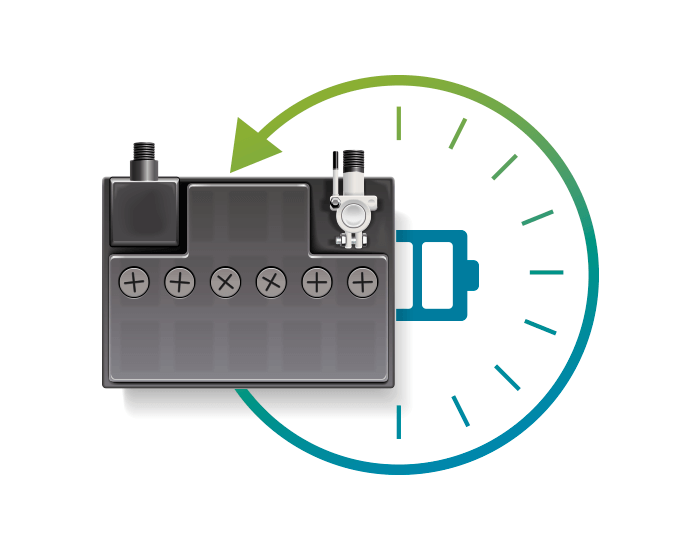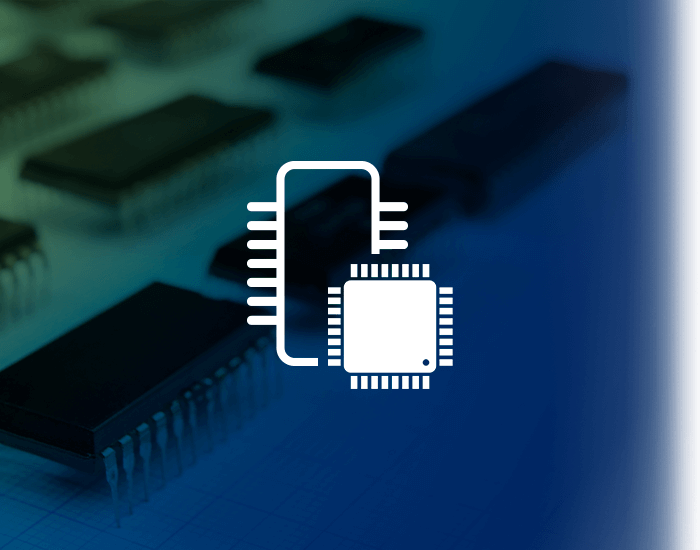 Reducing assembly failures
Offering products in various packages including wettable flank-plated flat no-leads packaging to assist with the automated optical inspection (AOI) and improve the robustness of the soldering process.
Exceeding the standard
Defining the Mission Profile in the design and verification process for the assessment of real application robustness.
Quality
Taking the Zero Defects Approach for increased productivity and continual improvements over the long-term.
Accuracy
Delivering electronic parameters with high accuracy to increase system tolerance and design margin.
Reliability
Implementing the Failure Mode and Effects Analysis (FMEA) to ensure that potential problems have been considered and addressed during system operations.
Safety
Introducing the ISO26262 functional safety standard for product designs and the required development processes.
Connecting the future
Partnering with MediaTek to power the infotainment, telematics and ADAS systems for the electrified, connected and automated vehicles of tomorrow.
What We Offer
Richtek has provided automotive solutions since 2013, the year when the first AEC-Q100 automotive grade qualified Richtek ICs started mass production. We have developed the extensive automotive product portfolio from DC/DC converters, LDOs, power switches, LED drivers, TFT panel PMICs, SOC PMICs, CMOS image sensor PMICs, to USB PD and USB Type-A and Type-C single chip solution charging ICs, successfully selected by Automotive Tier 1 suppliers across the globe. We also provide reference designs, simulation tools and technical support to accelerate your design time.
Gallery of Building the Future of Automotive Systems Together